Recommended by Gentle Care Animal Hospital, Kildaire Animal Medical Center, Mayfair Animal Hospital and NC State Veterinary College
"John is brilliant, innovative and always willing to offer advice and help solve a problem. He is an excellent positive dog trainer. John holds himself to the highest professional standards. I recommend John as a dog trainer and motivator."
Michelle Douglas (former President, Association of Pet Dog Trainers)
We know as pet owners it can be difficult to determine which trainer is right for your dog. John Visconti is a Certified Professional Dog Trainer – Knowledge Assessed (CPDT-KA). To become a CDPT-KA, trainers must have at least 300 hours of dog training experience, and are required to provide recommendations from a veterinarian, a client, and a colleague. In addition, they must pass a written science-based exam. Once certified, CDPT-KAs must re-certify every three years. John Visconti is also an AKC Certified Canine Good Citizen evaluator, Member APDT (Association of Pet Dog Trainers), Certified Presenter for DoggonSafe (safe interactions between children and dogs), and a charter member of the Pet Professional Guild. What does that mean for you as the owner? It means you can rest assured that he is committed to continuing education and professional excellence.
Mayfair Animal Hospital, Cary, NC
My t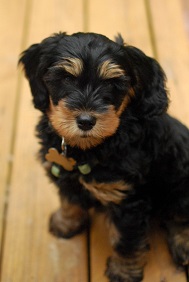 raining experience with John was exactly what I needed when I brought Frankie home. He gave me the foundational tools I needed to socialize and instill good behaviors in her as a puppy, and he was so attentive and passionate about his work with us! The best part about working with him is the fact that he knew us personally, and was willing to respond to my neurotic "new dog mom" questionsday and night (of which I had many), with answers tailored to Frankie. He truly loves what he does and has such a wealth of knowledge to share – Frankie is started off on the right paw thanks to John!
Kristen H, Raleigh NC
Yesterday was absolutely worthwhile and an all-around amazing experience, both for us and Bruno (yes, he told me this, lol).I finally feel that we will be able to give Bruno the guidance he needs to reach his fullest doggy potential, something I really did not think we would be able to accomplish (not because of his "doggyness" but rather due to our own "cluelessness" and lack of confidence.
Thank you for bringing your amazing positive energy, for providing a sense of structure and 'do-ability' and for literally 'spelling-it-out' with the worksheets. I like worksheets…no, I LOVE worksheets!
Also, the "Puppy To-Do List" and the Kong recipes are fantastic and it's quite a relief to see that a little cat food is ok, 'cause Bruno looooves my cat's dry food with a passion! Ditto for the cheese and pasta…Bruno's gonna be in snack-heaven!
So, we promise to work on our sit-stay's this week and look forward to our next session!
Kelly and Ron, Cary, NC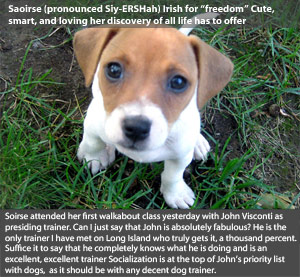 I have to tell you, I am grateful to you…my eyes really opened. Wow. It was just one of those moments in life, major, and you made it fun too. That is one of the things I really admire about you! Your encouragement and talks helped us to understand so much, not only with our dog, but as a couple and friends trying to do right by her….we are so greatful to you in a big way.Amazing learning experience about ourselves via teaching puppy,  Maddie…interesting self introspection situation. You are an amazing and insightful person. We appreciate you!
Ellen B., Apex
When I fell in love with the blond goldendoodle in the window I said to myself "love will conquer all" and proudly took my new puppy home.
When he chewed the wall I said to myself "patience is a virtue"
When my arms were bleeding from his biting I said my husband "get a dog trainer in here with a shock collar and zap this dog with 100 volts"
When I came to senses and reminded myself that love and wisdom really does conquer all I called Rising Star dog trainer, John Visconti of Long Island.
John was absolutely amazing!! His training techniques and patience paid off immediately. It was the best experience for us and my pup. My pup loved his training sessions and so did we.
Emily and Floyd G. Merrick
Saoirse attended her first walkabout class yesterday with John Visconti as presiding dog trainer. (Can I just say that John is absolutely fabulous? He is the only trainer I have met on Long Island who truly gets it, a thousand percent. I'm sure I will write more about getting it at a later date… Suffice it to say that he completely knows what he's doing and is an excellent, excellent, excellent trainer.
Sarah H., Wantagh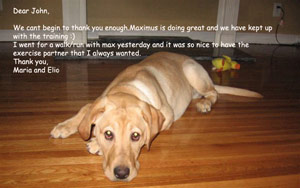 I have enjoyed working with you and the "Low Risk  DogTraining" Having trained before in the traditional style, I have found the new methods to be more productive, and humane.
I have been involved in training dogs in one form or another for more than 10 years. As a Captain (retired) from the Connecticut Department of Correction, and a proud owner and trainer of a Schutzhund 3 (SchH3) German Shepherd Dog, I can tell you that the "Low Risk" method of training has been very productive.
The "Low Risk" method of dog training is in my opinion about 50% quicker than traditional methods. The fact that in one session the dog, who I described as "NCAA" (no clue at all), not only learned but was able to perform for multiple family members a "Sit" and a "Sit/Stay" was amazing, this would have taken several training sessions, and would have only been accomplished with a single handler.
I am looking forward to taking the "Low Risk" dog training from basic training, to the more advanced levels of training.
Bobby S. Holly Springs

John visited my home on Long Island to help us out with a misbehaving rescue dog. Griffin our was pulling and very distracted on the leash.
After a visit with John, he showed ME, how to handle this behavior. I felt he was truly genuine and showed an enormous love of dogs. John would be top on my list of dog trainers to recommend.
Dawn M. Cary, NC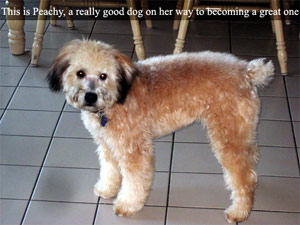 John got us off to a great start. He came in when Peachy a Wheaten Terrier, was a 5month old puppy and helped us turn a good puppy into a great pet. Now at 1 ½ years, old, using many of the techniques John taught us, Peachy has passed her CGC test and Is a certified Therapy Dog. The best thing about training with John is that he teaches, you how to train and work with your dog. The skills you learn you will use every time you interact with your dog or any other dog long after your lessons are done.
Linda K. Oceanside
John has been working with me and my miniature schnauzer. his knowledge helped my puppy to overcome his phobia for loud noises and he has also learned to sit, stay and down, all of this in only two lessons. he is gentle with my puppy and changes behavior with rewards (no negative punishments) I highly recommend him as a  dog trainer.
Douglas N. NY
I have witnessed first hand the amazing transformation that John's talent, patience and love have brought forth in several different dogs, regardless of age, breed or background. He has made life happier for pets and owners alike. I would never use any other  dog trainer. I know with John, both the dogs and I are in good hands.
Anne R. Cary, NC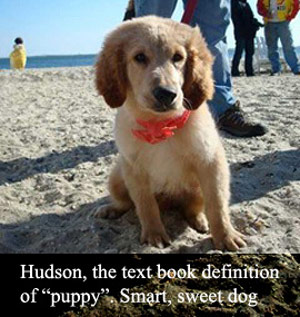 The techniques that we where taught have been effective without harming our Golden puppy, "Hudson"… My wife and I do not believe in shock collars or any training methods that have the potential to make the pet nervous… Do you want your pet/family member to shake when you walk in the house ??? John's methods have instilled confidence and obedience within our pal Hudson…We thank you.
Paul N. Apex, NC
When my puppy met John he was immediately taken with him as John has such a calming demeanor. I had told John what I wanted to cover in advance and he came to our sessions all ready with a plan to cover each topic I had mentioned. Following sessions he does a great follow up via email highlighting what we covered and what you should keep practicing. I have filed these away to refer to from time to time because the reality is that as time passes you find its been a few weeks since you practiced "that one". Therefore I found these follow up lists invaluable. John's exuberance makes dog training fun for both the dog and the owner.
Paula G. Cary, NC
John really knows dogs. We signed up for his series of "socialization walks" held in various typical suburban settings (mall, neighborhood). My older dog loved the opportunity to hang out with new friends and see the world. At the same time, we got fantastic guidance from John on how to handle our five-month-old rescue pup–all based on real-life observations as the four pets on the walk interacted with each other and people we met."
Barbara B. Holly Springs, NC

John is an amazing dog trainer. He is compassionate, realistic and extremely knowledgeable. Our pooch actually enjoys the training sessions he provides.
We followed John's suggestions which were done daily. Even after our first session, he provided us with the simply followed techniques of positive reinforcement through the use of rewards and verbal encouragement!
We highly recommend him to anyone who wants to improve the way a dog fits into their home and lifestyle.
Helen D. Cary, NC
Johns' approach to dog training is simple and highly effective, dogs learn quickly and fearlessly. I highly recommend working with him for any puppy, dog, and owner, regardless of age or breed.
Joan R.  Long Island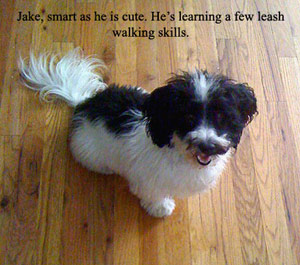 John is not only very professional but also very personable. Abby is my 10 mo. old yellow Lab and has more energy than my last two dogs…one of them a yellow Lab…put together! We love her immensely. We started training with John at about 6 months. The methods of dog training John has taught us have made training Abby not only easy but also fun! We would recommend John to anyone looking to start a new "Puppy" chapter in his or her lives.
Richard K. Cary, NC
I can't say enough about John's professionalism, knowledge, training skills, and level of dedication. He made each session as productive and as fun as possible for us and our dogs and gave us very clear written instructions for practicing what we learned. We made tremendous strides with our 8yr old dog in just three lessons and made the introduction of our new puppy much less stressful for us with his helpful suggestions. John is one of those lucky people who love what they do and are very skilled at it as a result. He genuinely cared about our dogs and did everything he could to help us with our issues. I highly recommend John to anyone who has concerns or is unhappy with any aspect of their dogs behavior.
Jeff O. Seaford  
Hey John:
Thank you so much for today! I really feel for the first time in a long time that there is hope here! I love your approach and your wonderful ideas! Wow just think I might have someone to exercise with hopefully in the near future. I really can't wait to see his progress. Looking forward to a successful happy ending! You are so full of useful information. THANK YOU for all the extra time you give to making our time successful! Looking forward to moving forward!
Sandy M. Holly Springs, NC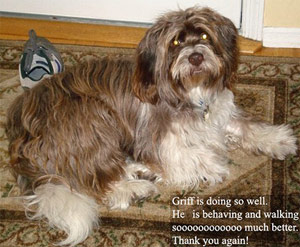 Good morning John, thanks again for working with us last night. The information was terrific and I really like your approach. I used the "ouch" & time-out technique with our puppy  last night and this morning and it has been working great.
After last night Cotton had become so calm and peaceful he slept until 6:45 this morning and did not try to bite me when I opened the crate. He's on his way to becoming a new little man.
Gale F., Cary, NC
It was really nice seeing you. I must say you are a great dog trainer.All of your suggestions are working. We have decided to keep him and are moving forward with the adoption.
He is doing great. He has gone through the sit protocol and will hold the sit/stay nicely. Speaking of the door. He is progressing nicely with the submissive urination. He will sit on command and not pee about 80 to 90% of the time when we enter.
Nipping, I have been doing the ouch and 10 second time out and he is much better.
The time out cue has taken on magical proportions. I just say timeout and they stop look up to see if I am going to throw food. I don't do it all the time just often enough to keep them interested.
Linda K, Cary, North Carolina
We want to THANK YOU.
We appreciate your hard work, patience and dedication. We recognize your loyalty to us, as your clients. Even after our sessions, there was constant communication (ie follow ups, check ins, notes)
Your compassion, empathy, and kindness did not go unnoticed. You have now given us the tools to work with our little puppy Enzo, and for that we are indebted to you.
Who knew that a blind search for a dog trainer on long island, would have led us to the best.
Erica, John and Enzo Merrick, Long Island
Hi John. I wanted to update you on our progress. The last few days we have made some great strides. I am seeing a clear schedule emerge and I know she feels it too. For the past two days no accidents. Sigh of relief. We walked the beach today and her recall was excellent. She comes running like a crazy girl. "Stay" is also going well. Now when I feed her I can be on the other side of kitchen and she will hold over a minute. Thanks for your guidance – it has been tremendous. Tami, Cary, North Carolina
After you left I realized I had forgotten to give you something (a gift). It was just a way of saying 'THANK YOU' for everything you've done for me and Abby.
Thank you again, I am now a happy dog owner and Abby is a happy dog with a place she can call home


Leah and Abby, East Meadow, Long Island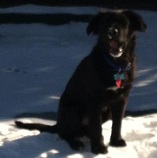 John was a great help to my puppy Elvis,he is only 5 months old and listens to the commands John trained him with .I cant wait to start other training with him ,I highly recommend using Rising Star Dog Traing to anone with a new dog ,Thanks again John
Kathy M., Long Island
We are doing well. All of us are working on our sit commands & resource guarding and all is going well with that. She has gotten better already with the puppy nipping. Overall I see a big improvement already and I can't tell you how much your first session with us has helped! I'm looking forward to our next meeting – Thanks for checking in on us!
Regards, Patricia D., Cary, NC
Thanks for the email about today. I just spoke with my dad and he said the first session went well. He said she is like a new dog. I'm really glad for him and the dog.
Thank you!
Dawn-Marie, Apex, North Carolina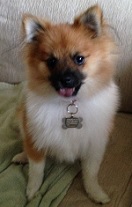 You are an amazing trainer and an all-around good guy. I appreciate the time and effort you gave to me and to Oliver in helping me with learning how to train him. The tips and tricks you offered were spot on. All of the additional written information, including the behavioral studies regarding dominance were greatly appreciated as they helped me to realize that my own instincts regarding this were actually accurate.
Thank you!
Lori D., Cary, NC
It works!  I've been reinforcing Buddy at every opportunity when we see another dog while on a walk.  This afternoon, Buddy sat looked at me, and when I looked up there was a little yappy dog coming towards us.  In the past Buddy would have started jumping and pulling on the leash.  This afternoon he just sat waiting for me to see the dog. I gave him treats as we moved quietly away, and the other dog went home.
Bill S., Apex, NC
I want to let you know that we both were very impressed with your knowledge and talent. My husband does not get impressed easily so that is a true compliment coming from him.We are so relieved that you were able to came into our home so quickly and evaluate our situation. Thank you so much for all of your for knowledge, insight and guidance.I am so thankful I found your services when I was searching for a dog behavioral therapist to help our family. You are awesome and we are glad you found your way to North Carolina. Thanks again.
Debbie S, Cary, NC
John thank you for Stella's lesson yesterday I'm having so much fun practicing with her and receiving results Thank you so much I appreciate your help!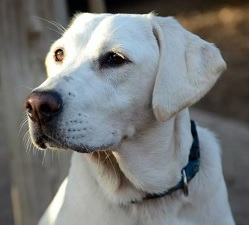 Linda S, Cary, NC
Hi John, we hope you are doing well.
Maya is doing great, she has an amazing character, sweet, friendly and well behaved.We were talking about her today and thought that you deserve a lot of the credit for how she is today by starting us on the right foot when she was a puppy.
We want to thank you for helping shape the amazing Maya.  Daniel, Cary NC
Hi John,
Thanks so much for both the training sessions and the emails.  Tide loves to eat dinner and breakfast out of his kongs!
He is also, amazingly, doing so much better with not jumping.
Thanks again!!!
Leslie, Cary NC
Lily is doing great – everything you've taught us has worked to the tee! From potty training to her puppy nipping/biting issues, she's making so much progress thanks to you! We appreciate your time and answering all of our questions and concerns. Hope Pepper's been okay with all the thunder these past few days – we were thinking about her!
AG, Cary NC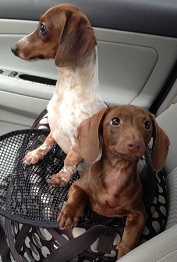 Thank you again, John, for your time and help and resources!  My pups are already so much improved, and I'm going to continue to have them get better at everything you taught them (and me!)
I'll keep in touch!
Melanie D., Morrisville, NC
Excellent. Great level of professionalism, initial proposal, follow-ups/written materials, action plans, skill at working with the dog and knowledge of dog behavior. All very good.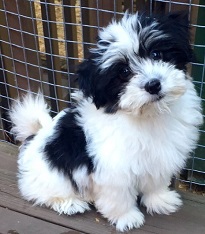 Tiff M. Cary, NC
Thank you again for all you did for us. We are having a ball practicing the lessons. Murphy says to thank you again for helping him realize his potential and he hopes you will come see us again. Me too. Jan M. Cary, NC
Helen was awesome, very knowledgeable. We're implementing the practices she suggested, and look forward to learning more. Travis C, Apex, NC
We rescued Han at 8 weeks old and by 10 weeks we knew he was a very scared puppy with extreme anxiety around people. The last straw was when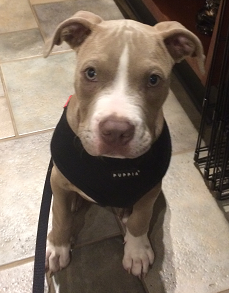 our dog loving neighbor picked Han up and he air nipped at her. I was beside myself. We have three young kids in the home and could not have a dog in the house who was terrified of people and could possibly act out towards them. Re-homing was on our minds but I knew I had to at least try to work with Han before giving up on him.
I randomly searched trainers in the triangle area and came across Rising Star Dog Training. John called me right back and talked on the phone with me for about an hour. I hung up and instantly felt better, I felt like there was still hope for Han.
Han and I have had 4 sessions (over 2 months time) with John and Helen and I can not say enough wonderful things about them both. Han is a different dog today (at 5 months old). It is remarkable. He greets people with his tail wagging and is just the gentlest soul. It was definitely hard work getting Han to where he is today but I can say, without a doubt, that John and Helen have had a tremendous impact on our dog and our family. Jill O. Cary, NC
HELEN WAS AMAZING. She answered all our questions and was a lot of help. Cooper R. Cary, NC
The first session with Helen went extremely well. We absolutely agree with the training methods and we've informed the other housemates of what we are trying to do so everyone is on the same page. Jennifer T. Cary, NC
Helen absolutely met our expectations. We are still going through all of the information, but so far so good. The kids are having fun training Copper! He seems to be responding well. Michelle B., Cary, NC
We enjoyed Helen and found the information she gave us to be very helpful. I look forward to our next session. Donna H. Cary, NC
Helen was very good and definitely thorough. She absolutely met our expectations Scott K. Cary, NC
We LOVED Helen!!  She was awesome and we all found the session incredibly helpful.  My daughter was already mentioning how excited she was for the next time Helen comes back and what we should work on in the meantime.  Lisa T. Cary, NC
We are very pleased with everything. Helen is amazing, and we have already seen some progress. We are looking forward to continuing their training and will reach out to you and Helen when we feel we are ready for session #2.  Iliana K. Cary, NC
Hi John,
Thank you for another productive & rewarding training day! I am so grateful we found you! Your knowledge, guidance and love of dogs is clear, It's amazing how far we've come after just 2 lessons.
Thanks again for your time, I look forward to seeing you (as does Cali

again Sunday.
Have a great week!
Kristin, Cary, NC
Reviews of the articles written by John D. Visconti, CPDT-KA
The best article I have read about treating thunder phobia was written by a dog trainer named John Visconti.  He calls it the Bunker Protocol and incorporates all of the dog's senses in creating a relaxing, calm association with the safe place (bunker).  Naomi Heck, CBCC-KA, CPDT-KA
Dog Training Puppy Training Services in Cary, Apex, Raleigh, Holly Springs, Morrisville.
Please call 919.977.0392 or 516.672.6280 or email me at john@risingstardogtraining.com